Advent Calendars
---
December 4, 2014
A favorite holiday tradition is an Advent calendar.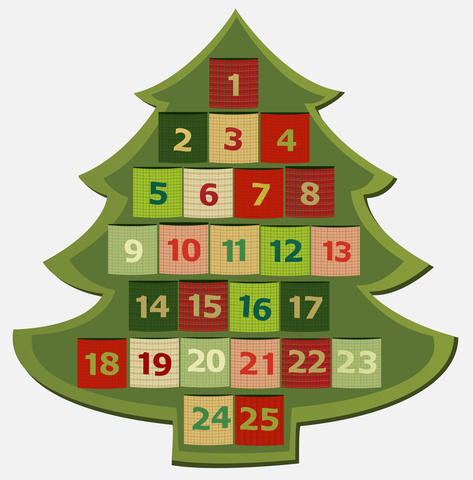 "An Advent calendar is a special calendar used to count or celebrate the days in anticipation of Christmas. Many take the form of a large rectangular card with 'windows' of which there are usually 24: one for each day of December leading up to Christmas Day. The calendar windows open to reveal an image, poem, a portion of a story (such as the story of the Nativity of Jesus) or a small gift, such as a toy or a chocolate item. Some calendars are strictly religious, whereas others are secular in content." (Source: Wikipedia)
Here are two creative Advent calendar ideas for you and your family to consider:
Kindness Focused – A random act of kindness can be revealed each day. Some ideas include bringing a hot beverage to an outside worker, feeding a parking meter or giving food gift cards to the homeless.

Family Fun Focused – Make the "gift" be the gift of family time. Some ideas include watching a movie, playing a game or going to a tree-lighting event in your town.
If you haven't thought about an Advent calendar until now, don't worry that you didn't start it on December 1. You can begin this new family tradition at any time to countdown to Christmas Day.
Related Articles
// END PAGE CONTENT ?> // FOOTER ?> // END FOOTER ?>