Home Maintenance Checklist: March 2015
---
March 11, 2015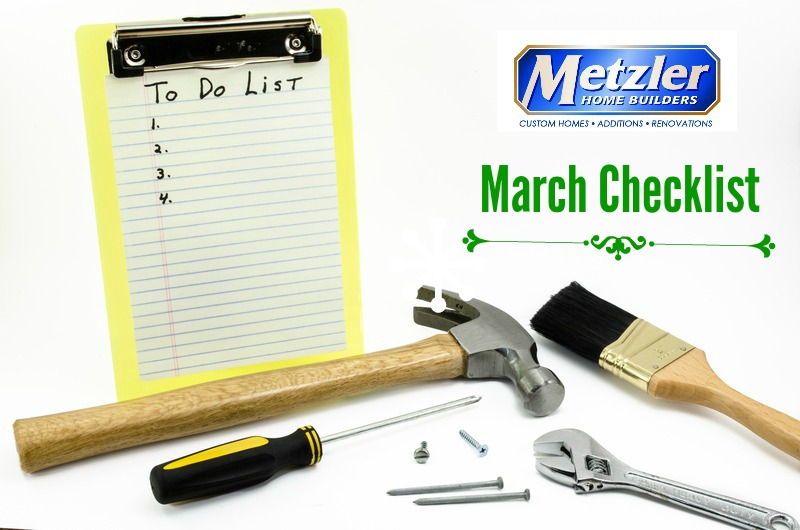 Spring has sprung and for many of us, that means shaking off the cabin fever and getting outside. Now that the long, cold winter is over, walk around your home, taking notice of any issues, and make any necessary home repairs.
Clean out debris (leaves, sticks, etc.) from your gutters and downspouts. Look for any cracks or breaks, and seal them up. Remember, you want rainwater to flow away from your home and foundation. Water near your home can do a lot of damage.

Seal any small holes around your outside outlets to prevent bugs from crawling into your home; also replace any missing outlet covers.

Look at your sidewalks, walkways and other concrete areas. If you see any cracks or shifting that occurred over the winter months, spring is the time to make those repairs.

Replace any cracked boards on your wooden deck or stairs; seal your deck and patio with the appropriate weatherproofing sealant.

Test smoke and carbon dioxide detectors and replace batteries.
Related Articles
// END PAGE CONTENT ?> // FOOTER ?> // END FOOTER ?>