Home Maintenance Checklist – March 2016
---
March 2, 2016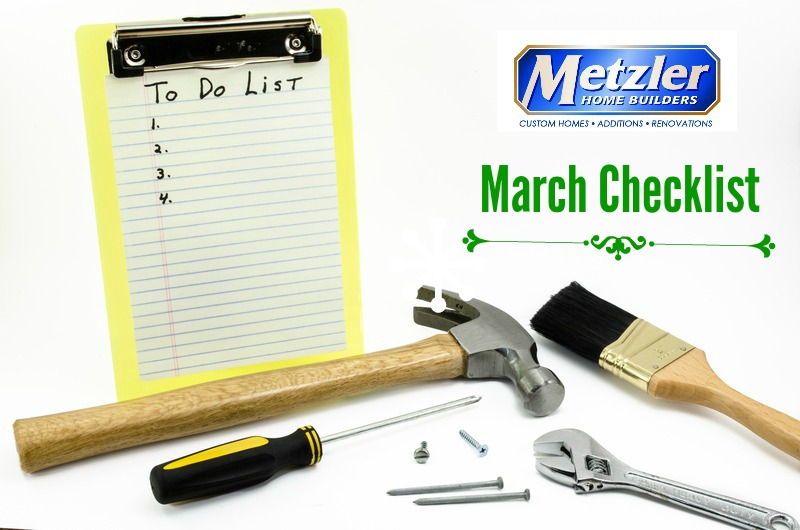 Spring is here!  Time to get outside and stretch those legs and arms. 
Winter months can be harsh as we have seen this past winter with several snow systems coming through. 
Now is the time to check over your home's exterior and do a bit of repairs and maintenance.
Replace caulk around windows and doors.  Spring brings low overnight temps and warmer days, and this can cause cracking in the caulk around your windows. Those cracks can result in cold air drafts entering your home and the rainy days of spring can seep through, too, and cause water damage. 
Power wash decks and patios to clean and prevent mold and mildew growth.  If you find a stretch of nice days, you may want to consider adding a coat of deck stain/sealant as well.
Find and fix leaks in your crawl space or basement.  Look for water accumulation and moisture after the melting snow and rain.
Remove any foliage touching your home.  Branches can damage siding or gutters and lessens the odds of insect infestations.
Related Articles
// END PAGE CONTENT ?> // FOOTER ?> // END FOOTER ?>