Project Spotlight: Bringing New Life to an Older Home
---
November 13, 2019
Mark and Diana loved their home – the location, the quiet street, the school district – but were feeling the need for more space for their family and for entertaining. They wanted to bring new life into an older home. A larger, more efficient kitchen and a spacious family room were the main features they desired since most of their family time was spent in those two rooms. Updating the exterior and giving the home a fresh, modern look was also important to them.
The home featured a kitchen and family room in the rear of the house.  A 23' x 23' family room addition was built behind the existing family room. The new family room features a 14' high coffered ceiling, an abundance of windows, and a floor to ceiling fireplace, giving it an open expansive feel. The existing family room is now an eating area off the kitchen. Mark and Diana decided to keep the fireplace in that area, giving it a warm, cozy feel. They had seen pictures of bookshelves they liked, and Skip duplicated that look by building custom cabinetry on either side of the fireplace. By reworking a wall connected to an adjacent mudroom, they were able to enlarge the size of the kitchen. The stunning new kitchen features two islands, a double wall oven and a built-in-refrigerator cabinet. Displaying white, gray and stained cabinets, and light champagne fixtures and hardware, this kitchen speaks genuine elegance.
Last, but not least, Mark and Diana wanted the exterior of their home to feel as elegant and updated as the interior of their home. The brick was painted gray, and a new front door, columns and light fixtures were added. The existing roof over the porch was replaced with a standing seam roof, and new shrubbery replaced the large, overgrown plants.
The homeowners are thrilled with the results of their renovation project. They love how the first-floor flows with the kitchen and new family room. The new cabinetry, trim work, flooring, stair railing and coffered ceiling turned out exactly as they had envisioned.
"We appreciated all the time and effort that the Metzler team put into helping us renovate our home, including the design, feel, layout, and the small details," said Mark and Diana. "Tim and Janet were very helpful with design ideas, and Mike did a great job managing the project. We appreciated all the communication from Metzler's to make everything go as smoothly as possible!"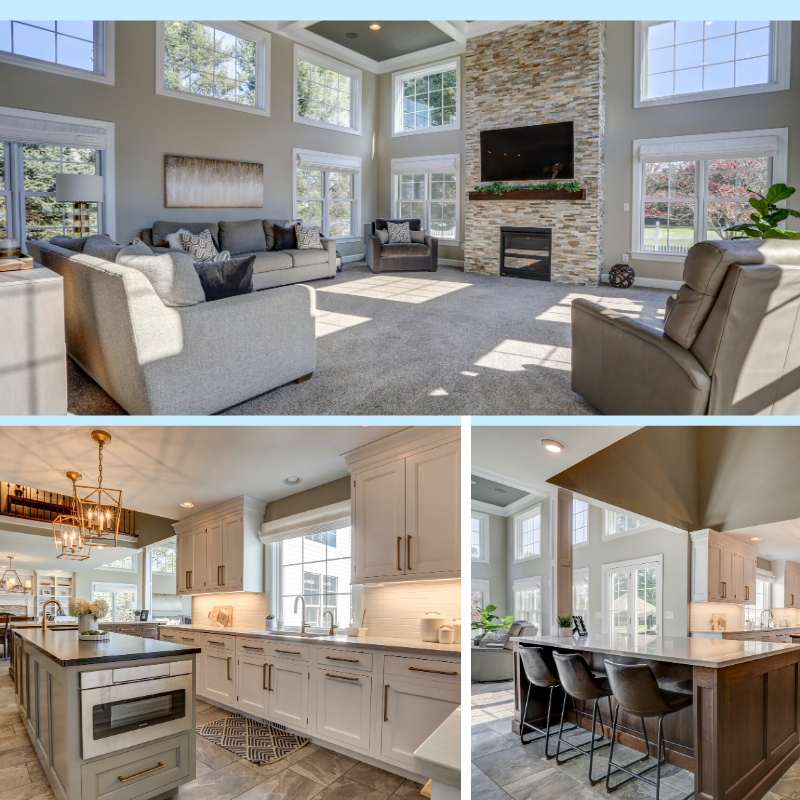 Related Articles
// END PAGE CONTENT ?> // FOOTER ?> // END FOOTER ?>