Project Spotlight: Combining Households, Maintaining Privacy
---
February 25, 2015
Like many baby boomers, John and Cathy had a decision to make about an aging parent. In their case, it was no longer safe for John's mother, Betty, to be living alone. But unlike most in their generation, the decision they had to make was not about nursing home care. They wanted to care for Mom, at least for the time being.
Now, their decision was which house to expand to accommodate separate living quarters for them all: their home or Betty's? After much discussion, the scenic views of horse country and the proximity to work for John and Cathy made Betty's home the answer.
The plan was to keep the first floor as John's mother's quarters and add a second floor that would function as John and Cathy's main living space. In fact, the views of horses and bison on the surrounding hills were the primary reason why John and Cathy wanted to add a second floor rather than expanding the ranch home. However, the conversion of the natural stone and brick home to a two-story home with highly personalized and detailed finishes was not going to be without its challenges.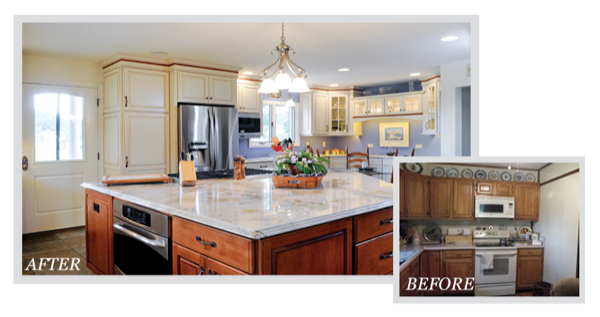 First-floor renovations of the existing kitchen, dining room and living room opened the flow of the spaces and provided room for the large island – a high priority for Cathy. Since John's mother no longer cooked for herself, a separate kitchen was not needed. With the location of the staircase to the second floor, an open foyer was incorporated which also allowed natural light to flood the previously gloomy space.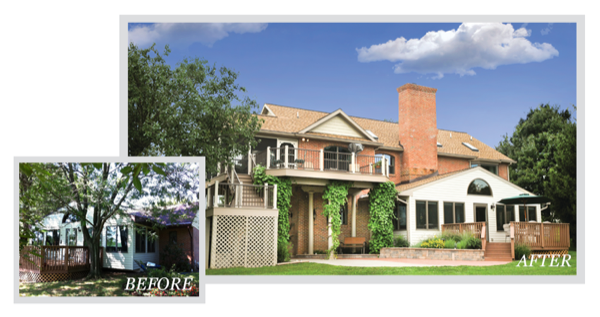 The second floor was to be John and Cathy's retreat. Having this separate private living space was a high priority for all of them, including John's mother. The second-floor caretaker's retreat contains an expansive great room, study with wet bar, oversized master suite and Cathy's sewing room. Large arch top windows were incorporated into the second floor to add architectural flair, as well as a second-floor deck and screened-in porch so John and Cathy could take in the breathtaking views.
Related Articles
// END PAGE CONTENT ?> // FOOTER ?> // END FOOTER ?>