Properly Dispose of Common Hazardous Household Items
---
July 31, 2014
Many household products can be harmful to the environment, which is why it is important to carefully and properly dispose of them. Here is how Lancaster residents can dispose of common hazardous household items properly.
Unused Medicine
Although many people think they should dispose of old drugs by flushing them down the toilet, this usually isn't advised. Why? Because while the water does indeed go to a treatment facility, some of the drugs will dissolve and contaminate our water supply – the streams and rivers – and can even end up back in our drinking water.
A better alternative is to take advantage of community drug take-back programs that are available here in Lancaster County. There are 13 secure boxes located across the county, primarily at local police departments. You can drop off your prescriptions, and they will be sorted to make sure there are no hazardous materials; then they'll be taken to the Lancaster County incinerator to be burned.
Another option, recommended by the Lancaster County Solid Waste Management Authority's (LCSWMA) website, is to take the prescription out of the original container and mix it with an undesirable substance, like used coffee grounds or kitty litter. Place the mixture into an empty can with a secure lid or a sealable bag, to further ensure the drugs are not used or accidentally ingested by children and pets, and dispose of them with your regular trash.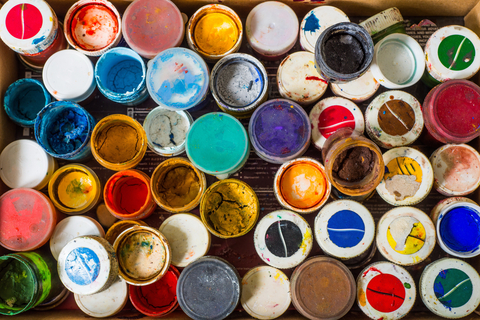 Household Hazardous Waste
Lancaster County residents have a convenient place to dispose of their hazardous waste – the Household Hazardous Waste (HHW) Facility located at 1299 Harrisburg Pike. This is the only facility of its kind in Pennsylvania and was "specifically designed to provide safe disposal of hazardous waste items."
Some of the items that can be taken to the facility include:
Batteries (automotive and household)
Cooking oil
Computer equipment, including keyboards, monitors and printers
Televisions and stereo equipment
Cell phones, cameras and VCRs
Household cleaners
Items containing mercury such as florescent bulbs
Paint, turpentine and thinners
The Lancaster County Solid Waste Management Authority has a complete list of household hazardous waste items they will collect.
We can all do our part to take care of the environment, and disposing of common household goods in a safe and proper way will ensure that our soil, water and air remain as contaminant-free as possible.
Related Articles
// END PAGE CONTENT ?> // FOOTER ?> // END FOOTER ?>