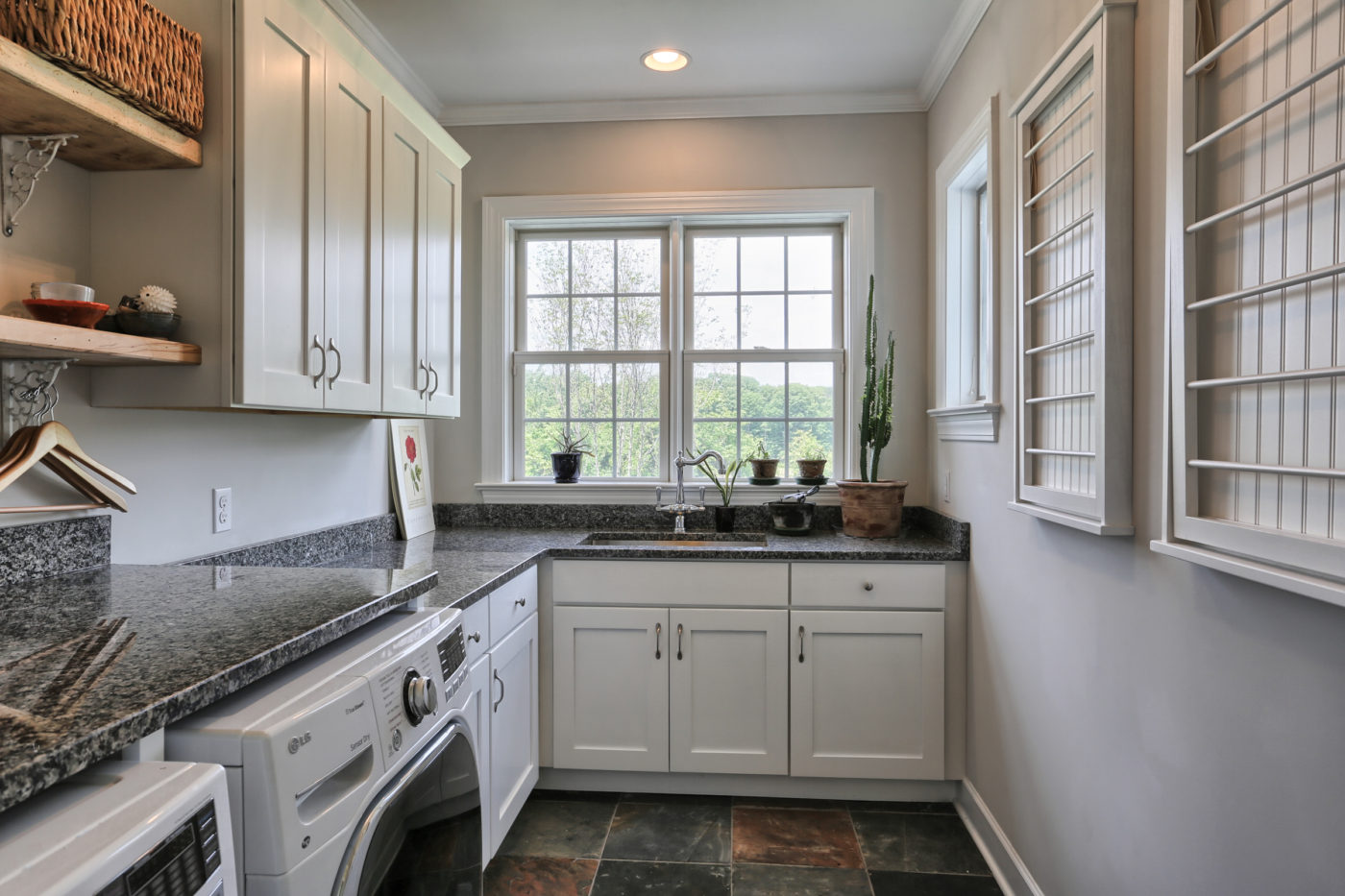 How to Measure Your Space for a Washer Dryer Pair
---
December 5, 2019
Before you buy your new washer and dryer, be sure it will fit your space. Taking accurate measurements of your hook-up location will ensure quick and efficient delivery and installation.
Step 1: Measure the space.
Measure the height (top to bottom), width (side to side) and depth (front to back) of your space.
If purchasing front-load machines with pedestals, make sure you include the pedestals in your height measurement.
Step 2: Room for ventilation.
For proper ventilation, most models will need at least 1" of space on both sides of the appliances (including the middle gap) and 6" of space behind them for water hook-up and dryer exhaust. Deduct these to calculate the amount of space available for the appliances.
Step 3: Walk the delivery path.
Measure the clearance along your desired path of entry. Measure doorways, hallways and stairs to ensure that they are wide enough for the appliances to fit. If the doorway is too narrow, remove the door and hinges for additional space, and you may consider removing the handrail up the stairway to provide extra space.
Step 4: Other considerations.
Confirm that there is enough room to open the machine doors. If you are purchasing a top load washing machine, make sure you have at least 20" between the top of the washer and the bottom of any overhead cabinets so that the door can stay open.
Note whether you need an electric or gas dryer.
Ask if you will need to purchase a new electric cord for your dryer, as many appliance stores will not use the existing connecting part to hook up a new model.
Related Articles
// END PAGE CONTENT ?> // FOOTER ?> // END FOOTER ?>