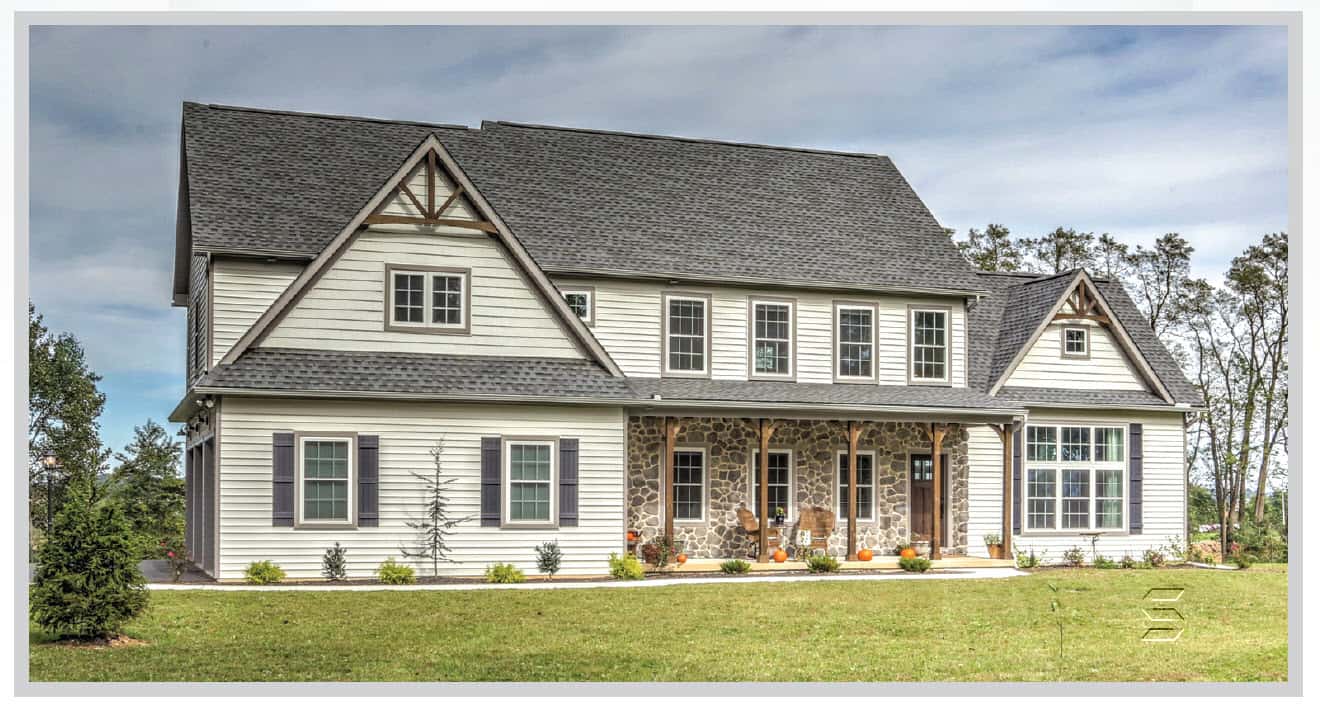 Project Spotlight: A New Custom Home Fits the Bill
---
March 18, 2020
Jason and Katie were looking to move to a new home. They attended auctions that didn't work out and walked through houses that were for sale, but they didn't find one that was right for them. So Jason and Katie began to dream about building a home that would be perfect for their family. They were thrilled to come across a piece of land that was exactly what they were looking for.
Finding the Perfect Home Builder
Finding a builder was the next step in the process. Jason and Katie had heard of Metzler Home Builders' reputation as a notable builder, and being given outstanding referrals by several different families, they knew they wanted to meet with them. After meeting with three different builders, Jason and Katie made the decision to go with Metzler Home Builders to help them turn their dream into reality.
When considering what type of home Jason and Katie wanted to build, they thought about how they used their current home and what they liked about it.  Having walked through many houses over the years, they had a running list of things they would want/not want in a new home. They looked over many floor plans and layouts and came up with a rough sketch. Jordan Metzler took that sketch and elevated it to a professional level.
The Ideal Home Design
Jason and Katie love every part of their new home. From the look of the exterior to the way that everything came together inside, they are thrilled. They are especially enjoying the openness and flow of the main floor, their beautiful new kitchen and their master suite with a gorgeous master bath. Katie also likes the functionality of the mudroom built-ins. Their kids love playing in the loft/play area, and throwing their laundry (with an occasional stuffed animal) down the laundry chute!
In Jason and Katie's words, "We truly appreciate the time and attention to detail that the Metzler team put into our home. They maintained a high level of communication and thoroughness from our initial meeting through the entire building process. We couldn't be happier that we made the decision to go with Metzler Home Builders!"
Related Articles
// END PAGE CONTENT ?> // FOOTER ?> // END FOOTER ?>