Giving Your Home More Curb Appeal
---
July 10, 2014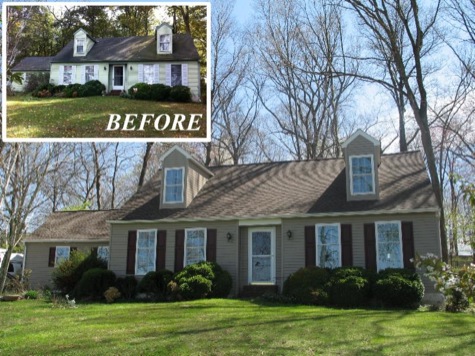 If the exterior of your home is dated, worn or tired, there are a few things you can do to improve the outside appearance of your home. Not only will these upgrade the curb appeal, they may also increase the value of your house.
Here are a few ideas to get you started:
● New Shutters – Add them to your windows to create a nice accent to your siding or other exterior finishes, or replace your old faded shutters with new ones to dramatically improve the look of your home.
● New Siding – Siding is designed to give your home protection from the elements, and new siding can significantly alter the appearance of your home. If you own an older home with aluminum or asbestos siding, replacing it with vinyl siding will improve the look and functionality of your exterior.
● Add or Enlarge a Front Porch – Adding a porch or expanding an existing porch area is one of the best ways to make your home appear more inviting. Depending on the size, it can also create more outdoor seating.
● Replace Your Windows – Replacing your windows is a great investment to make in your home; a variety of options exist to match budget and the performance you are looking for. Often times, replacing windows can lead to decreased utility costs because the existing windows were not properly sealed or maintained.
If the exterior of your home needs updated and you want to talk about your options, give us a call. We'd be happy to sit down with you and find a solution that makes sense for you.
Related Articles
// END PAGE CONTENT ?> // FOOTER ?> // END FOOTER ?>