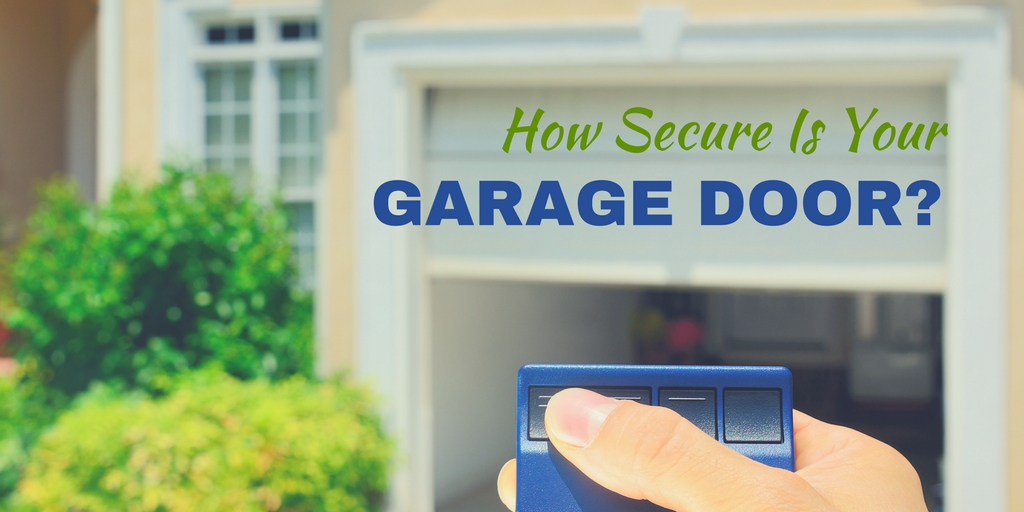 How Secure Is Your Garage Door?
---
October 9, 2019
When you close your overhead garage door, do you assume that your home is secure? For the most part, it probably is, but there are a few ways crooks can still get through.  Consider these measures to make sure your home is locked tight:
Look at the service door. The service door, or side door on your garage, is often one of the easiest points of entry for a burglar. Make sure the door has a deadbolt and a heavy-duty strike plate, as should all exterior doors in your home.
Install a garage door sensor. Sometimes your garage door security is compromised simply because someone forgot to close the door. This is where a sensor and monitor come in. Attach the sensor to the garage door and then place the monitor somewhere inside your house. If the garage door is open, the monitor will let you know.
Remove clickers from your vehicle. If you park a vehicle in the driveway, make sure you do not leave your garage door remotes in your vehicles (e.g., on the visor or center console). A thief can break into your car for entry into your house. Opt for a key-ring remote, which you can find online by typing in your garage door brand followed by "remote."
Use an old-fashioned lock. If you are going to be away from your home for an extended period of time, you may want to lock your garage door track. Simply drill a hole in your garage door track just above one of the rollers and fasten a padlock through the hole. Even if a robber can fish the garage door lock open from the outside, he will not be able to actually roll up the door.
Install a smart home door opener. These high-tech garage door openers come with built-in security features such as monitors and lighting controls – all connected to your smartphone. This means that from anywhere, you can make sure your garage door is closed and your home is secure.
Source: The Family Handyman, Garage Security Tips
Related Articles
// END PAGE CONTENT ?> // FOOTER ?> // END FOOTER ?>